CNC Punching/Forming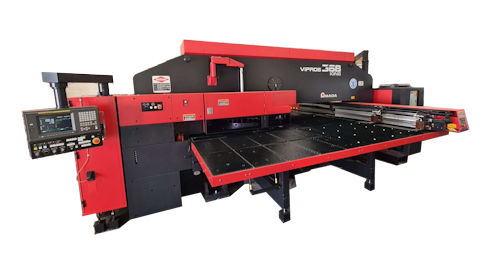 CNC High Speed Punching.
Amada Vipros 368 King is a high speed CNC punching machine incorporating a large tool head of 58 stations aslo with 4 auto index station. Giving the minimum set up time therefore reducing cost's to the customer. This machine has a huge array of tooling including specialist wilson rolling tools with allows the machine to form at high speeds.
Our CNC turret punch presses incorporate the latest technology for superior performance in processing small, medium and large sheets up to 4mm thick.  They are equipped with an auto-indexing feature allowing complex forms and different angles to be produced.  This is helped by our large range of tooling which is continuously added to and updated. Tooling maintenance is achieved in house in our small machine shop.